Habitat for Humanity in the News
Habitat for Humanity Host Annual Volunteer Appreciation Dinner
The Lake of the Ozarks Habitat for Humanity Board hosted their annual Volunteer Appreciation Dinner on Thursday, October 17th at St. Anthony's Catholic Church in Camdenton. The Board was pleased to thank some of Habitat's most steadfast and hardworking volunteers, including construction crew members, ReStore volunteers and their families. Volunteers entered into a raffle where they could win prizes handpicked by Habitat ReStore staff. A special thanks was given to Construction Manager Tom Reth for his 10+ years of dedicated service to building Habitat homes for local families.
October 17, 2019

Habitat for Humanity present $500 check to Tom Reth
The Lake of the Ozarks Habitat for Humanity construction crew was having their annual Christmas gathering at the Branding Iron recently when Kelly and Laurie Preator, owners, presented a check for $500 to Tom Reth for the Lake of the Ozarks Habitat for Humanity. Thanks for the wonderful food and generous donation.
Posted Dec 13, 2018 at 3:00 PM
Updated Dec 15, 2018 at 6:03 PM
READ MORE: https://www.lakenewsonline.com/news/20181213/habitat-for-humanity-present-500-check-to-tom-reth
Habitat for Humanity Dedicates 19th Home in Camden County
Lake of the Ozarks Habitat for Humanity conducted its latest home dedication today for its newest partner family, Osmar Gopar Ortiz, his wife Lucia Gonzalez Martinez and their two children. LOTO Habitat Board President Michael Wagner conducted the ceremony and Tom Reth, Board Member and Construction Chair, presented the house keys to Ortiz and family at their new home in Camdenton, MO. This is house number 19 built by Habitat at Lake of the Ozarks.
In addition, Board member and LOTO Habitat Vice President  Charli Allee presented Ortiz with housewarming presents.  Next  the Ozark Hills Quilters Guild gifted Ortiz, his wife and two children with personalized handmade quilts.
READ MORE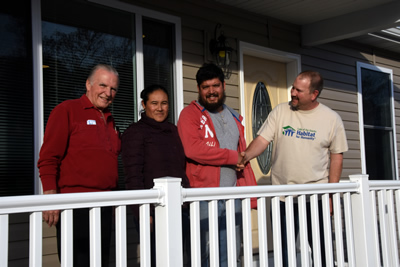 LOTO Habitat Dedicates 17th House
On a crisp, sunny autumn day in the Ozarks last weekend, a grateful family finally came home.
The 17th home by Lake of the Ozarks Habitat for Humanity was dedicated Saturday, Nov. 12.
Tom Reth, Habitat Home Construction Chairman, presented Sarah Wallis Harmon with her keys, and each family member received a beautiful quilt made by the Ozark Hills Quilters Guild as a housewarming present.
Lake Sun Staff
Posted November 17, 2016 @ 12:00 pm
READ MORE
Habitat for Humanity breaks ground on 15th Camden County home
For a Camdenton family, the holidays will come with an extra present this year — a new home. Amanda and Chris Stoecklein along with their three children and family dog will have something else to be thankful for come November or December.
Stoecklein family, parents Charis and Amanda with children Alexis, August and Isabella break ground on their new home.
Spree Hilliard
Lake Sun Reporter
Posted May. 19, 2014 @ 5:15 pm
READ MORE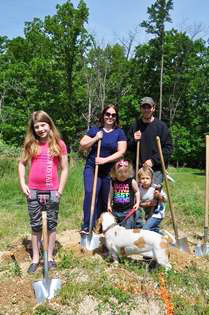 You're an (almost!) grand old flag
Camden County Museum receives a rare 45-star flag that had sat in a box at the Habitat for Humanity Re-store.
Spree Hilliard/Lake Sun
Museum volunteer Pam Jones, museum archivist Valerie Thomas, along with Kibbie and Philip Rolf with the Habitat for Humanity Re-store, display a rare flag given to the Camden County Museum.
READ MORE: http://www.lakenewsonline.com/article/20130926/News/130929053#ixzz33iuWnr9W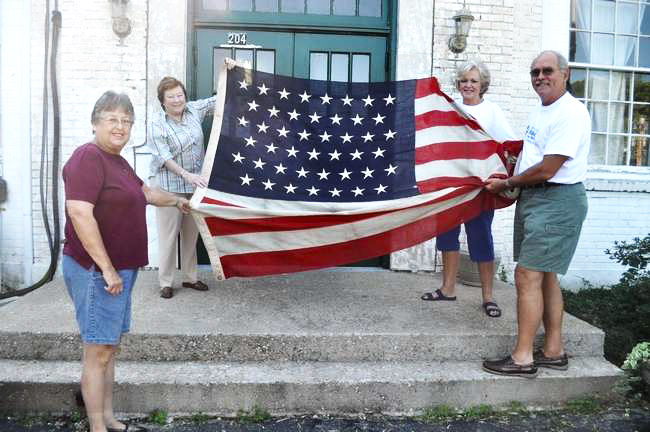 Habitat For Humanity gives Helping Hands a Hand
Lake of the Ozarks Habitat for Humanity teamed up with Lake Area Helping Hands to renovate a mobile home to house Helping Hands tenants. Habitat for Humanity started on the renovations in April 2011 and finished in June 2012. Skirting needs to be placed around the bottom of the trailer.
By Spree Hilliard
Posted Jul. 24, 2012 @ 12:01 am
Updated Jul 24, 2012 at 9:46 AM
Read more: http://www.lakenewsonline.com/article/20120724/News/307249940#ixzz33ixXUnqm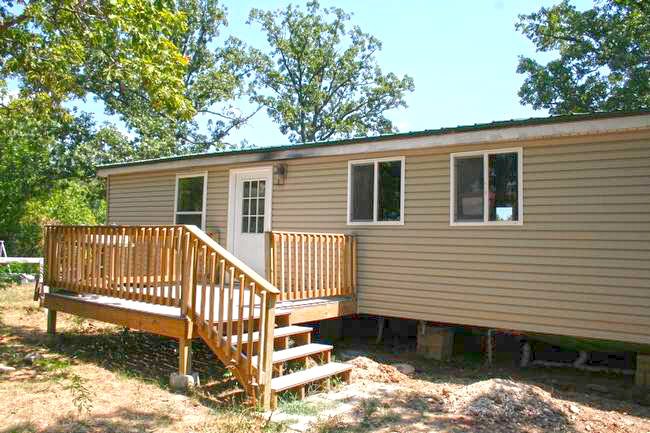 Teenage Volunteers Spruce Up Camdenton Buildings
A group of teenagers from Nettleton, Miss. began their summer break at Lake of the Ozarks, but not by spending their time on the water. Instead of wakeboarding and tubing, these students volunteered.
Posted Jun. 12, 2013 @ 2:39 pm
Updated Jun 12, 2013 at 2:43 PM
Read more: http://www.lakenewsonline.com/article/20130612/News/130619570#ixzz33iwIW7r1